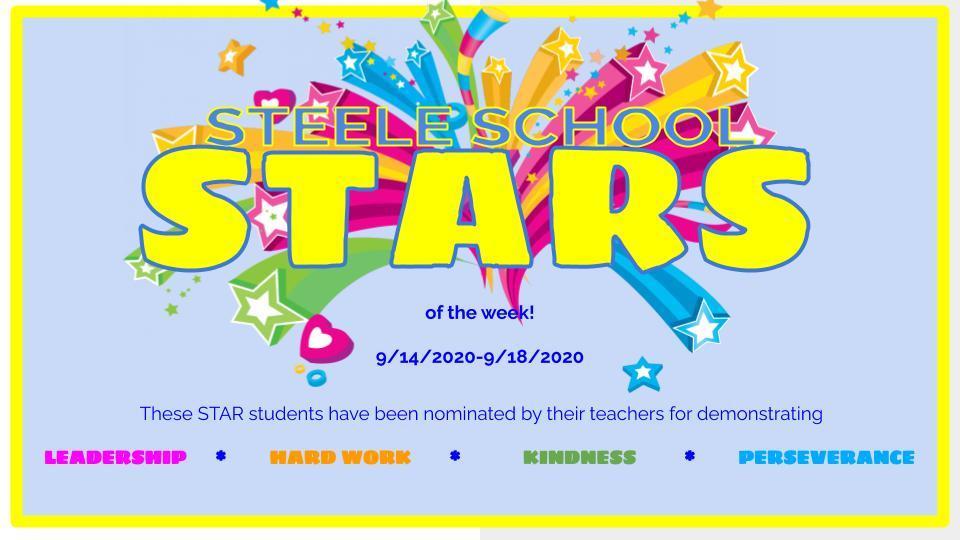 Steele STARS of the week!
Jennifer Graves
Wednesday, September 23, 2020
Congratulations to our STARS OF THE WEEK for 9/14-9/18!
These students were nominated by their teachers for displaying hard work, kindness, perseverance and leadership!
Keep working hard superstars! Your teachers are noticing! You JUST might be our NEXT STAR OF THE WEEK!